Wir machen Wissen anwendbar
Einfache Lösungen für komplexe Probleme der realen Welt schaffen
Our ideals
Our culture
We have an ambitious vision – "Create, don't just document!". Intuitive process, eliminating wasted time & money, and improving quality are not only buzz words for us, but ideals we live by. 
We are ambitious, yet firm-footed on the ground. We motivate, inspire and support ourselves to reach out for the greatest potential possible. At modelwise,
customer and employee success and satisfaction are the top two priorities. We are agile and nimble footed and deliver results.
We are modelwise.
Empowering engineers
Every engineer in today's world will confirm that they are burdened with documentation, proofreading, and testing so much that the time actually spent creating, building, envisaging newer things - which they signed up for is low.
We are here to change that & empower them
Enabling safety
We now live in an era of safe automation, yet still have costly manual safety processes for designing - that doesn't always work. Moreover, customers now expect safe products, and regulators demand them.
We are here to enable it.
Ensuring trust
In safety-critical processes, non-determinism is unacceptable, and to avoid this, we don't use probabilistic methods for safety assessment. We strive to make it possible to have explanations & mathematical proofs for every statement.
We are here to ensure safety & we mean it.
Engender efficiency
Our innovation enables a significant reduction of effort for all supported analyses. What used to take up several person weeks now made shorter to just a few hours of computation.
We are here to provide that efficiency.
UNSERE PHILOSOPHIE
Was treibt uns an?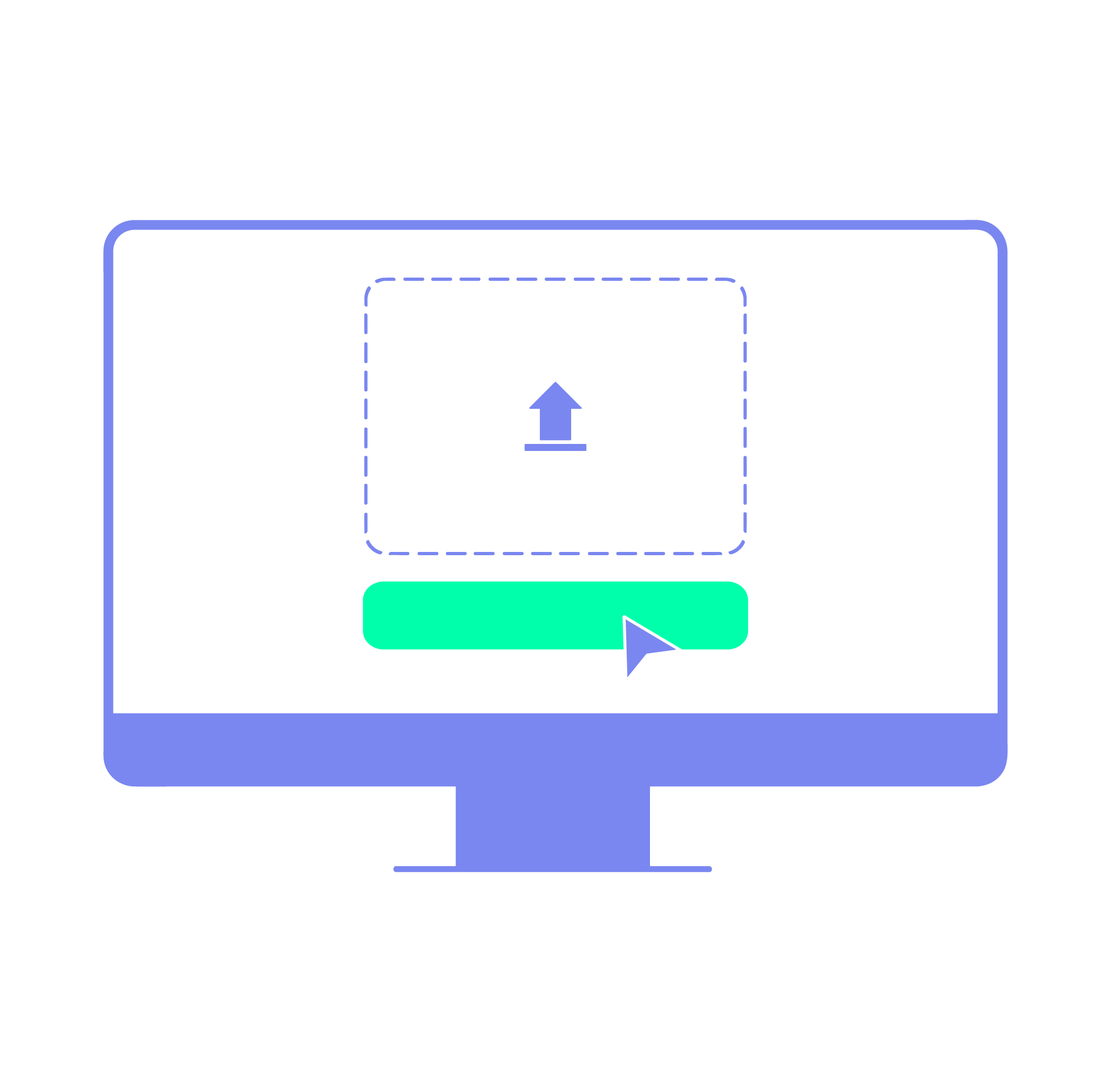 Zugänglichkeit
Hochqualifiziertes Personal sollte keine Zeit mit sich wiederholenden und umständlichen Aufgaben wie dem Kopieren von Daten von Tool A nach Tool B verschwenden. Die Softwareunterstützung bietet Effizienzgewinne und eine höhere Arbeitszufriedenheit.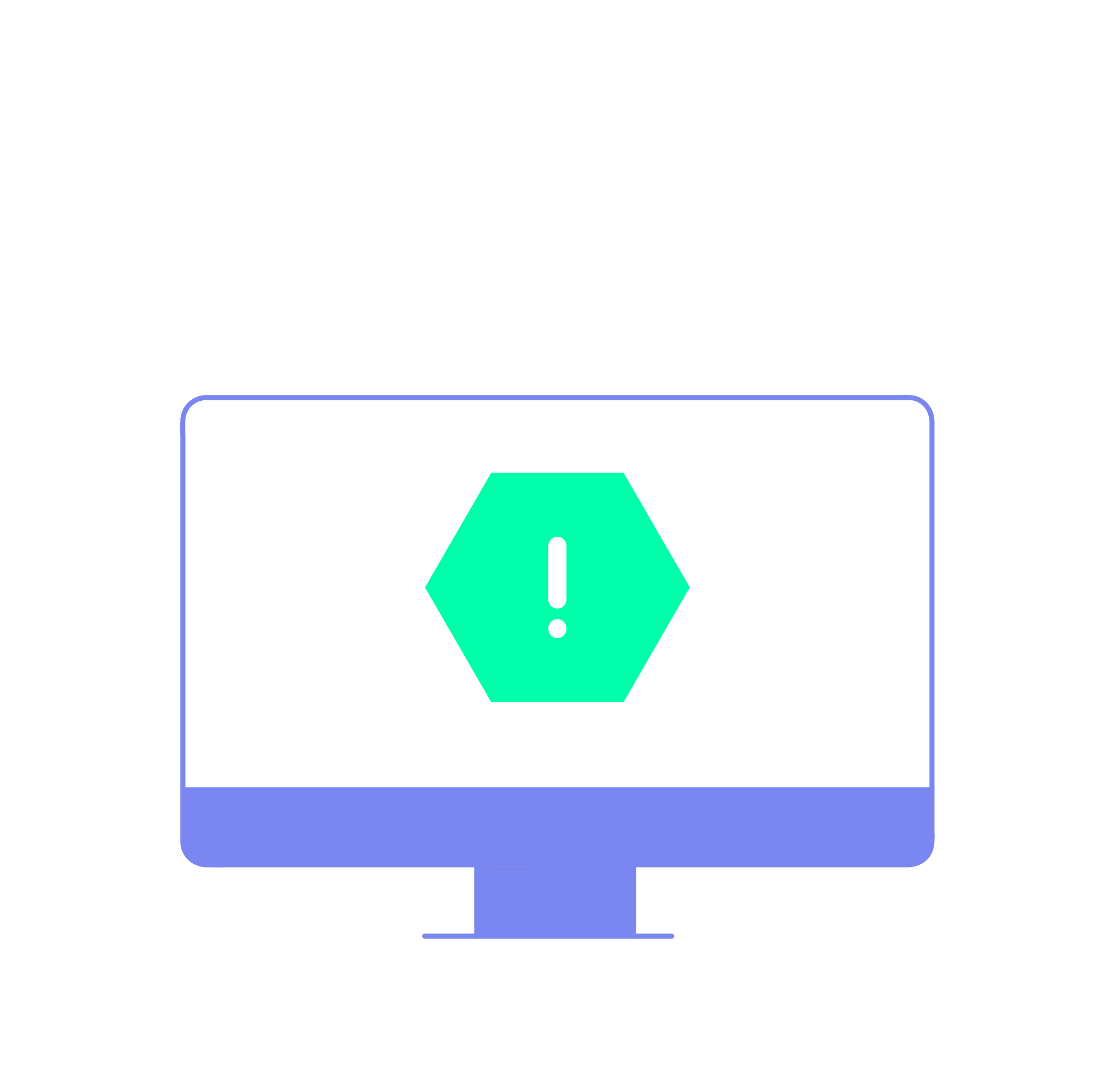 Null Fehler
modelwise steht für höchste Qualität. Deshalb lassen wir unsere Software beim TÜV Süd prüfen, um unseren Kunden geprüfte Zuverlässigkeit und Vertrauen zu bieten.
ARNOLD BITNER
Co-founder & CSO
FLORIAN GRIGOLEIT
Co-founder & CEO
ILIYA VALCHEV
Co-founder & CTO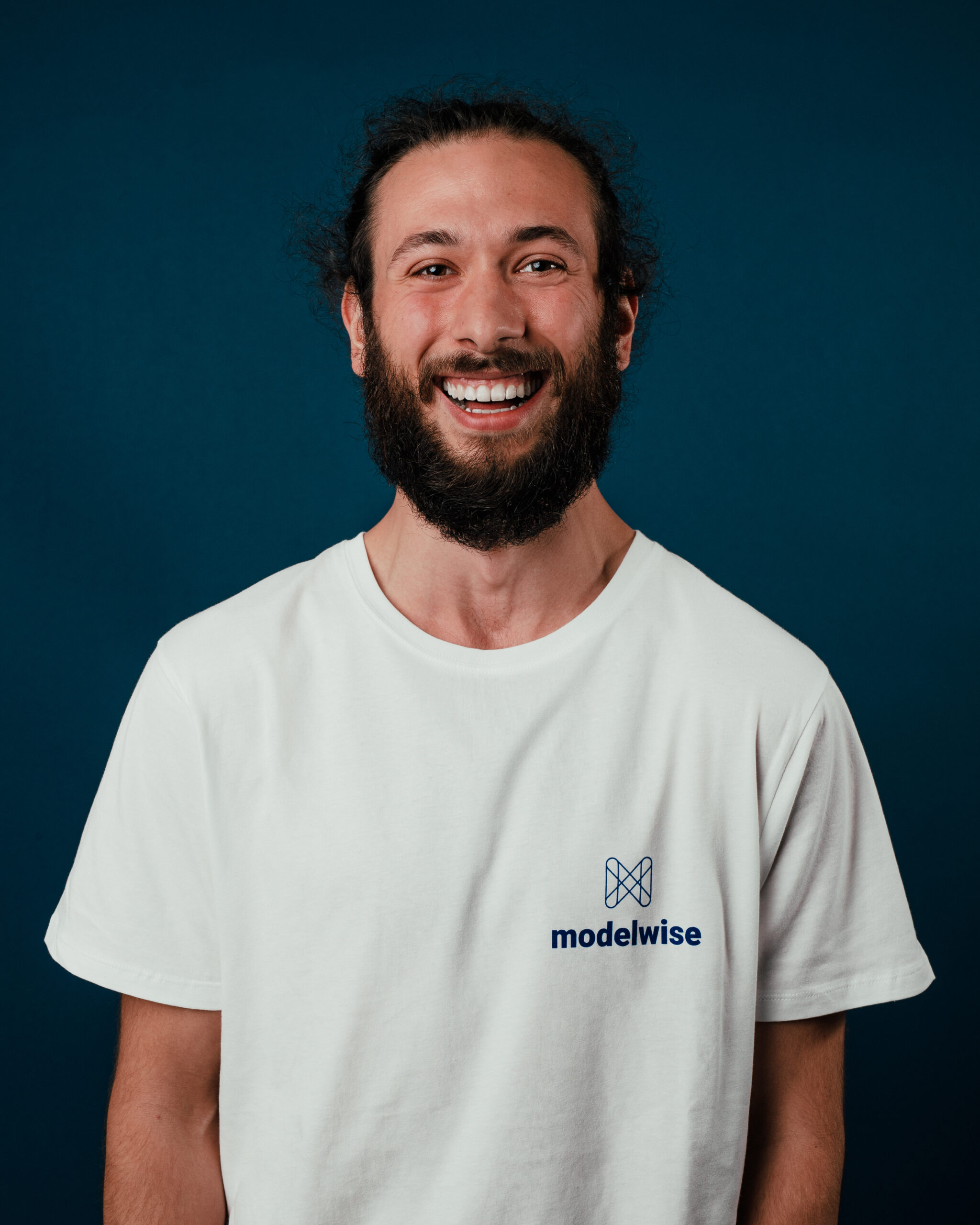 Arnold Bitner
The Visionary
Computer Science and Sales Enthusiast with a Master of Science in Information System at the Technical University of Munich (TUM). He loves bringing to life products solving real problems with IT. Skilled in Strategy & Leadership as well as implementation and analysis of empirical studies with regard to market and customer research. Winner of a TUM internal competition for web-based business ideas with the project hikehype and awarded by ITK for his bachelor's thesis at the TUM.
Startup experience with companies like i-med Vision, Evum motors, and hikehype.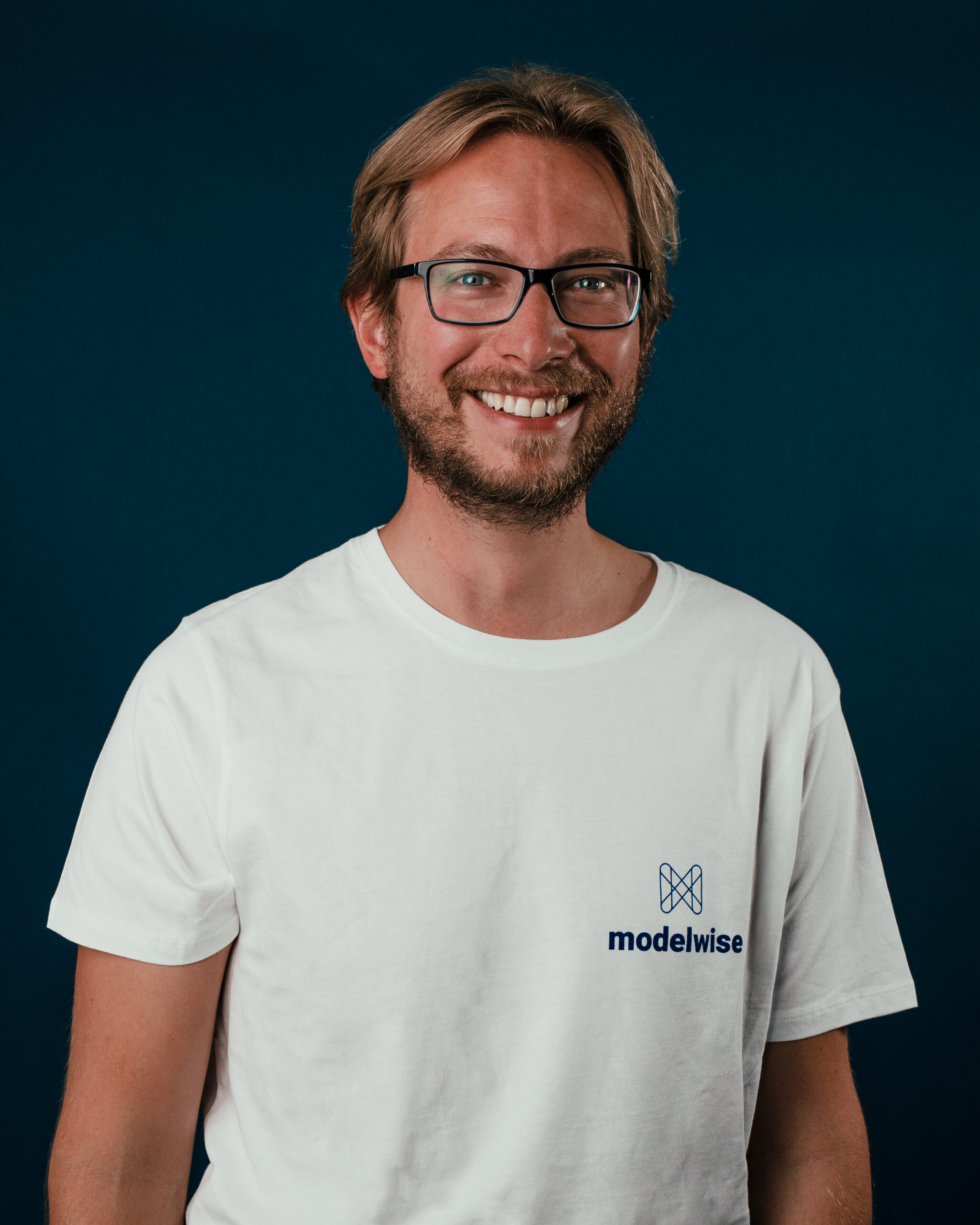 Florian Grigoleit
The Solver
A profound subject matter expert in Artificial Intelligence, systems engineering, functional safety, computer architecture, and embedded system through his various studies and internships. An alma mater of Munich University of Applied Sciences, EPF Ecole d'Ingénieur Sceaux, Technical Uniersity of Munich (TUM), and Washington State University. During his doctoral studies at TUM, he was involved in numerous industry-related research projects.
Successful participation in the Software Campus program for further education in leadership, personnel management, and the founding and management of innovative IT companies triggered his wish to found his own company. He spent his Fulbright year in Pullman, WA, where he fell in love with the Pacific Northwest.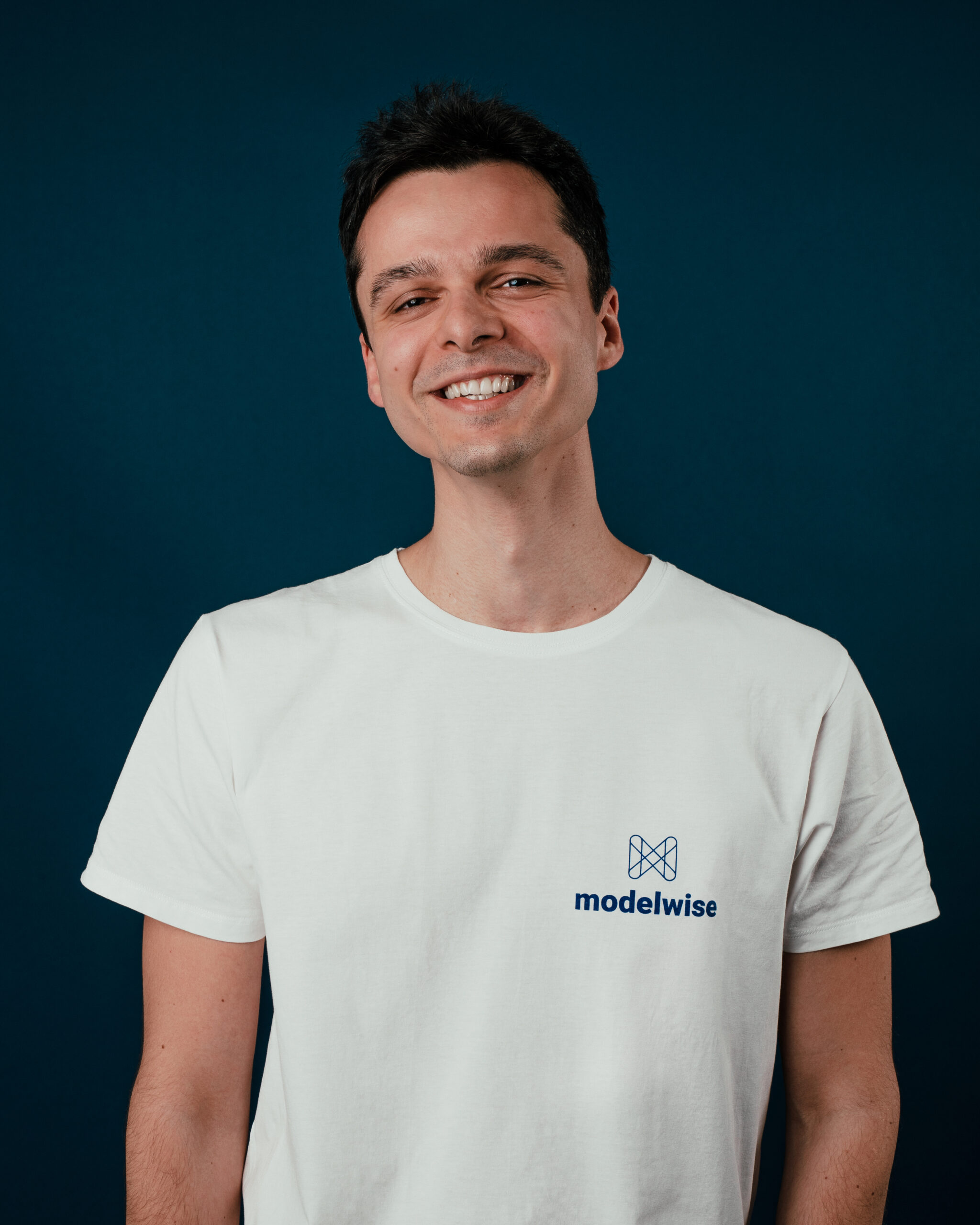 Iliya Valchev
The Thinker
A software engineer with a passion to create innovative solutions. With his pro-active attitude, he has successfully developed and supported software projects on different scales – from personal and open-source ventures, in-between a successful mobile application startup with friends, to enterprise-level solutions used by Fortune 500
Hadrien Tournaire, PhD
Lead Engineer
Jan Neumann-Mahlkau
Safety Engineer
Arsh Razdan
Business Developer
Aravindha Thiagarajan
Strategist
Huzaifa Bashir
Business Developer
UNSERE GESCHICHTE
Im Laufe der Jahre
modelwise ist aus einer Forschungsgruppe an der Technischen Universität München hervorgegangen. Schon früh im Projekt erkannte Iliya das Potenzial der Technologie und schlug vor, auf Basis der Forschungsergebnisse ein Startup zu gründen. Sofort waren alle an Bord.
Beginn der hauptberuflichen Arbeit an modelwise. Exist-Forschungsförderung seit Juni und Anerkennung als Digitale Innovation durch das Deutsche Bundesministerium für Energie und Wirtschaft.
2020
Evaluierung des Prototyps
Der allererste Prototyp von paitron wurde entwickelt und in zwei Industrieprojekten evaluiert. Die Proof-of-Concept-Projekte waren ein Erfolg und die Software ging in die Beta-Phase.
modelwise vergrößert sein Team und paitron. Weitere Analysemethoden wurden hinzugefügt, ebenso wie branchenspezifische Datenbanken und Standards. Es wurden zusätzliche Schnittstellen implementiert und eine Toolqualifizierung beim TÜV Süd erreicht.